In simple terms, CRM helps to work more effectively with customers and increase sales. When a company has many clients, sales managers may lose active correspondence and not be able to respond to new requests by mail and social networks. Customers wait a long time for an answer, and then after such service they go to competitors. In order not to lose leads and effectively work with existing customers, companies use CRM systems.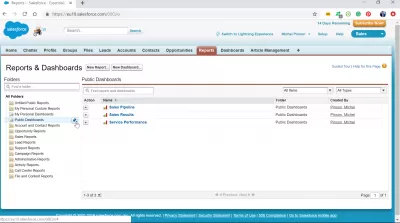 ---
---
What is a CRM system, and why does a business need it
In simple terms, CRM helps to work more effectively with customers and increase sales.
When a company has many clients, sales managers may lose active correspondence and not be able to respond to new requests by mail and social networks. Customers wait a long time for an answer, and then after such service they go to competitors. In order not to lose leads and effectively work with existing customers, companies use CRM systems.
CRM is a program that helps you organize your sales. In it, you can maintain a contact base, set up a sales funnel, set tasks for managers, monitor their work, respond to incoming requests from any source, call customers, send them letters and messages on social networks and instant messengers.
What business tasks does CRM solve?
CRM - translated as customer relationship management. This is a program that helps a business not to lose orders, keep a history of work with clients and simplify the sales process.
A business needs a CRM system to solve the following tasks:
Collect a client base;
Build communications with clients;
Manage sales processes.
Collecting a client base. Data on clients and deals is stored in CRM and will not be lost if the manager quits or deletes letters in the mail. The customer base can be viewed as a list, where the customer's name and contact information, such as phone number and e-mail, will be immediately visible. You can also use filters to unload contacts of customers that match the necessary criteria, for example, those with whom you have not communicated for a long time or who bought a certain product.
Communication with clients. CRM collects requests from customers from all sources: from phone, mail, instant messengers, social networks, website, chats. It is convenient: managers do not need to open many applications and sites, look for passwords and monitor new requests, they receive all new messages and calls from customers in one program, so they answer quickly and do not miss new requests. And if you connect a chat bot to the analysis of incoming requests, then the manager will not have to answer each request manually. This will reduce the role of the human factor, making the response to any chat instant.
Sales process management. CRM systems help managers plan tasks, communicate with colleagues and optimize freedom of work. With CRM, managers can make appointments, set reminders, and send documents to clients. Typical processes can be automated: CRM will remind the manager when it is time to call back, and the client will send an SMS that his order has been received.
If the sales department is large, a CRM system will help simplify communication within the team - it has internal chats for collaboration. Directly from the transaction card, you can ask the accountant to create an invoice. In this case, you will not need to provide additional information. Another employee himself will see all the necessary information about the client in the card. CRM helps to avoid conflicts and not to take other people's deals - they record in the cards which of the managers is already leading the client.
You can also customize the scenarios of the sales funnel and determine what actions managers perform themselves, and where the system automatically creates a transition to the next step of the funnel or performs some action. For example, the system will send an invoice to the client when the manager sets the status of the transaction "For payment". Or it will start showing targeted ads on social networks after filling out the questionnaire. Tracks the client's return to the site - and at this moment sets the manager the task to call.
When a company needs a CRM system
CRM will definitely help if:
Many incoming requests;
CRM will help to collect your client base and will save the history of communication between the manager and the client in a personal card;
Applications from clients come from different channels: from the website, from social networks, mail, by phone;
CRM will help to collect all the leads together, managers will be able to respond to customers directly from the program;
Large sales department;
CRM will help establish processes in the department and collect statistics.
CRM worth considering:
The company does not maintain a contact database or customer base and the list of services is not updated;
For example, a company is a subcontractor and does not communicate with clients itself;
Clients communicate through one channel, for example, they write only to Instagram direct;
A spreadsheet is enough for the manager to record the client's contacts and agreements with him;
No sales department;
There is only one manager in the company, and he handles requests.
This division is arbitrary. For some companies that have a small permanent customer base with typical orders, CRM can also be useful. For example, in it you can save all the important information about the client that managers receive over time: the seasonality of the business, the birthday of the company, the full name of not only the head, but also other important employees - an accountant, lawyer or secretary of the director.
How to choose a CRM system
When choosing a CRM system, it is recommended to focus on the tasks that are assigned to it. Based on them, you can choose what functions CRM should have.
There are basic features that make up the basis of a CRM system and everyone has, for example, a contact directory and a task planner. And there are additional features such as integration with messengers or end-to-end analytics. In some systems, they are turned on immediately, while in others they can be connected additionally.
If the standard functions are not enough, consultants of CRM systems offer to modify the program for a specific business: for example, for a developer company, you can set up a booking calendar for the sale of apartments in new buildings.
Most often, a business needs the following functions of CRM systems:
Directories;
Task Manager;
Distribution of roles in the team;
Integration with external systems;
Sales funnel;
Analytics.
Reference books and contacts.
In all CRMs it is possible to create a card for a client: write down the name and main contacts. Such a guide will be sufficient if the clients of the business are individuals.
A business that sells to companies and individual entrepreneurs may need more functionality: create a card for each employee of the client separately and combine them into one common company contact. It will be useful to save not only information about the employee with whom you are negotiating, but also the contacts of the director, chief accountant and lawyer.
Data import.
CRM, which have such a function, allows you to import data in an array. You can, for example, download an Excel spreadsheet with a customer base. Without this function, you will have to transfer contacts one by one manually.
Statistics and reports.
This function makes it possible to configure different reports - for example, by the number of orders, refusals and closed deals for a period. Reports can be created for all deals, clients and managers, or data can be individually filtered.
Detailed reports will help you analyze the dynamics of sales, average check, conversion. Based on them, it is easy to draw conclusions and adjust the sales strategy. You can set up reports based on KPI and sales plan and monitor the work of managers.
Task planner and calendar.
This feature will be useful for managers and heads of sales departments.
A manager can schedule a call or a meeting with a client, assign a task to colleagues, for example, a lawyer to review the contract, and keep track of his schedule. The planner will replace the paper planner.
Distribution of roles and issuance of access.
You can create several types of users with different access levels.
Integration with external systems.
Integration of CRM with external services is needed to collect all requests in one program, store records of phone calls in the system, monitor the availability of goods from the warehouse, issue invoices and much more.
Sales funnel.
The CRM system helps to streamline or implement a scheme of work by deals in the company and set up the steps by which managers will guide all customers: from an incoming request to a purchase.
The sales funnel assumes that managers will manually mark the status of deals. For the system to perform actions automatically, you need to set up integration with external systems and set up an autofunnel.
Analytics.
The system tracks the path of each request. The report shows where the client came from: from a mailing list, a social network, from a website or a landing page.
How to implement a CRM system
If you decide to implement CRM, discuss with your colleagues the expectations of the program and prepare a technical assignment: it must describe in detail what functionality your company needs.
Start from what functions are needed to improve the efficiency of the sales department and what data will help manage sales: plan, predict, correct.
Here's what should be in the terms of reference:
A detailed description of how the process that you plan to transfer to CRM is built: where you maintain a customer base, how managers work with customers, where applications come from.
Describe what is important to you about the program. For example, you want to transfer a database with 50,000 contacts, integrate CRM with IP-telephony and social networks, assign tasks to managers.
Describe the sales funnel step by step, highlight what actions the manager will perform manually, and what the system should automatically perform.
Prioritize what must be in the system and what you can refuse. This will help in choosing a system from those on the market.
Collect suggestions from suppliers and mark systems that will contain all the functions that are important to you. Compare them by the number of additional options and cost. Choose the best option in terms of feature set and price.
Many companies offer trial versions of their systems. If you have time, it is best to test the CRMs you like with your sales executive and manager.
Make a plan for the transition to a CRM system.
It is imperative to prepare employees mentally.
What types of new reports exist in Salesforce
The  SalesForce platform   enables customers to achieve maximum success in their sales, service, marketing, analysis, and communication tasks with your customers.
The platform enables the development of new functionality for standard CRM modules.
To create reports in Salesforce, there is a standard functionality that allows you to create reports on the necessary data, which the person responsible for this business can determine in advance. The framework for creating a report (report) is a structural unit called the Report Type.
Report Type
The Report Type is a Salesforce structural unit (available out of the box) that determines which objects, along with their fields, will be present in the report. Also, Report Type allows extracting additional fields from other objects through lookups. This is important because the data in the report comes exactly from the required fields in which they are stored.
Report
Report is a report, a tool that allows you to analyze data on business processes taking place at the ORG. Reports are built on the basis of the selected (one or several) Report Types, from where they take the fields, on the basis of which the data link is built.
The selected report type determines the records and fields that should be displayed in the report. For example, the Capabilities report type provides access to Capabilities records and fields, such as Cost, Phase, and Type.
Two types of reports are supported: standard and custom.
Standard report types provide access to most Salesforce data. For example, the Capabilities report type provides access to the Capabilities records and fields in the report. If you need to create a report on "Opportunity cost", "Opportunity probability" or "Opportunity type", you must use the "Opportunities" report type.
Click the Create report button on the Reports tab.
Select the type of report and click the Create button.
The report designer will open, providing access to records and fields based on the selected report type.
---
---